A branding refresh and new website for an Atlanta interior design firm with forty years of history.
Creative Director: Stefán Kjartansson
Senior Designer: Mariel Harding

The new logotype for Hendrick was based on the company's former mark but reengineered for use within a hard-working typographic system.



This allowed typography to become a consistent visual touchpoint throughout Hendrick's branding.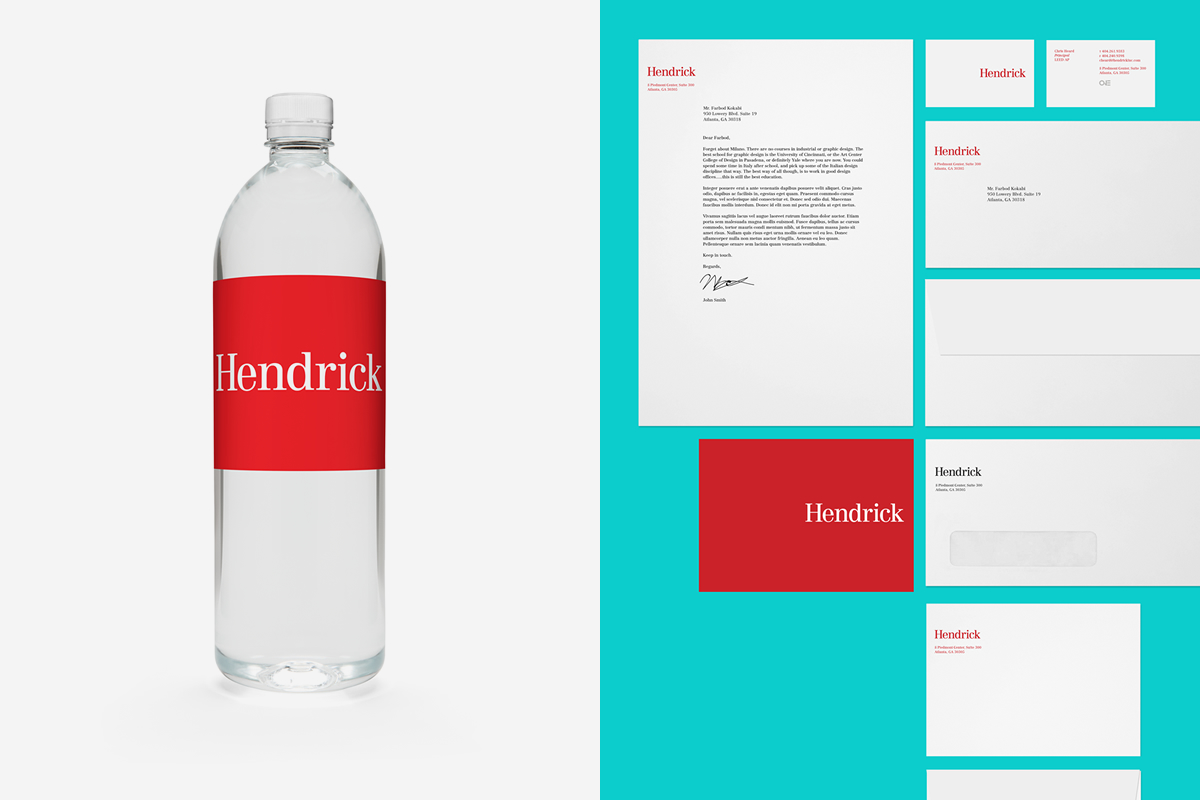 The typographic identity extends to the redesigned website. Hendrick worked closely with our team to craft well written headlines that lead users throughout the site and have a friendly tone.