Campside Media
Branding, Identity

Campside is a group of world-class journalists creating a podcast company. Dedicated to sharing compelling non-fiction stories, they wanted to connect the dots between talented storytellers and quality podcast production. Campside came to me seeking a logo and brand strategy to help launch their new endeavor.
My Role: Freelance Visual Designer
What I designed: logo, branding strategy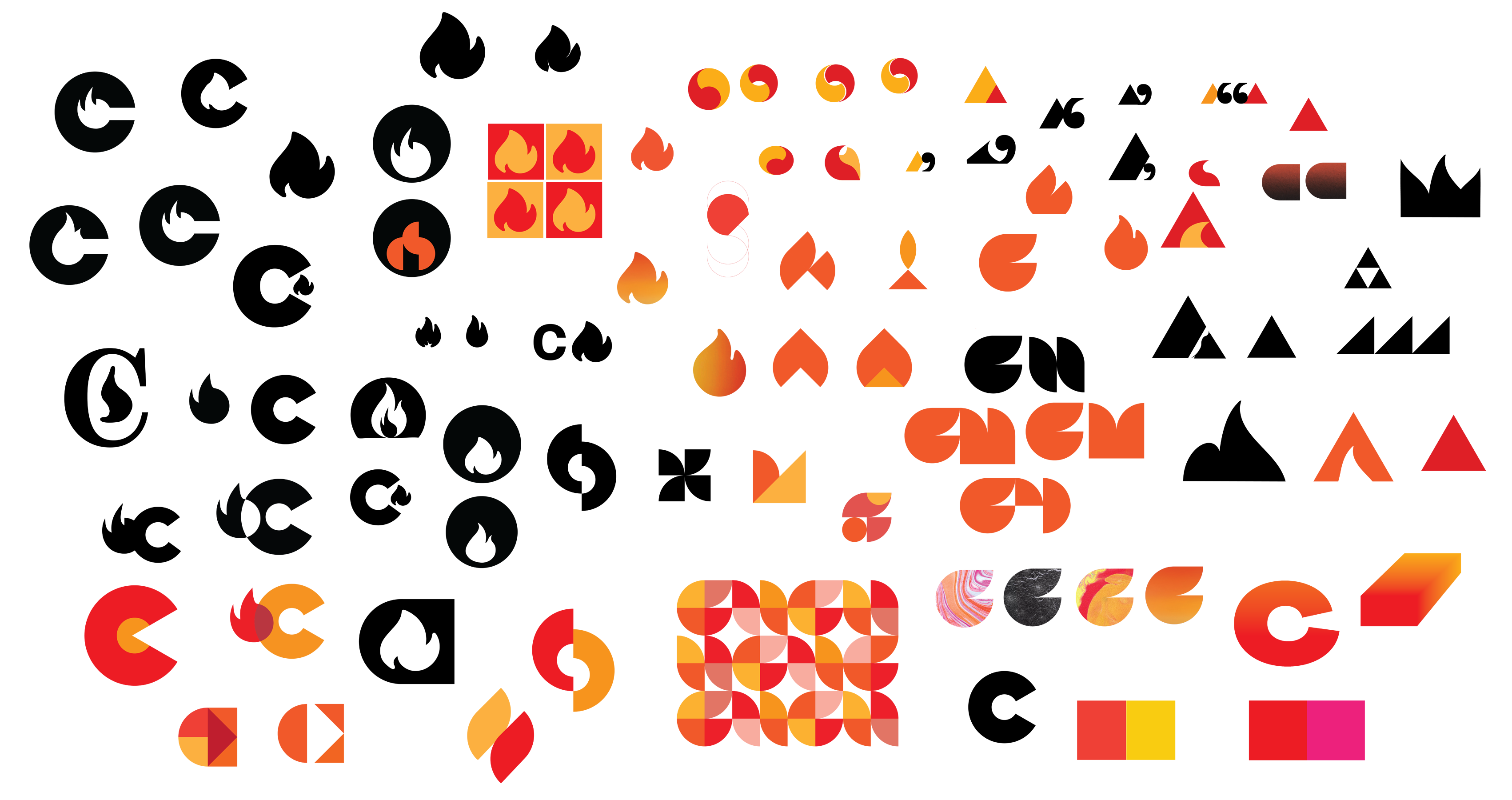 Initial logo concepts for Campside Media
The design brief for the logo was open, "something emblematic of....fire," and to make sure "it doesn't convey glamping."


After exploring a variety of concepts, we landed on a simple, yet curvacious icon of fire in a "magenta" red and black color scheme.